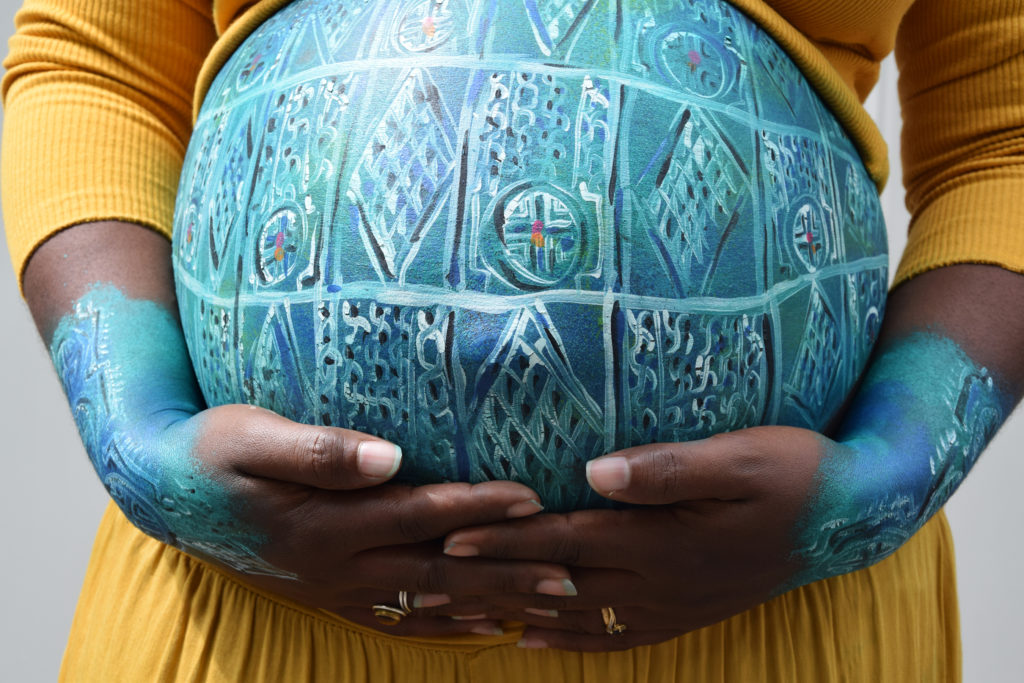 Attention: I use non-toxic body paints, something like makeup! 🙂 It's a joy to paint baby bumps of 'to be mammas'… the creators, the power-beings, the givers and the nurturers! It will be my honor to paint your baby bump, if you are in Paris! 🙂
Book me for a baby bump painting session if you are in Paris or around! 🙂
1.5 hour session
Tarif: 350 euros
I will come to you, according to your preference of course and the design on the belly will be personalised! 🙂 The ideal time to get your bump painted is between 6-8 months.
I also take photographs of you and your family (if you like) in your house or a nearby park/outdoors. You will receive the photos within a week of our session!
Want a funky portrait of yourself, a friend or your family? All you need to do is send me your or their favourite picture and let me funk it up!! 😀
I love to work with very many different mediums, I always have and the pictures that you are seeing now are worked upon digitally, then printed on wood and laser cut. After which paint on them again, add crystals/stones/other materials and finish it with a coat of Resin to give it a glass like finish! 🙂
Commission me to make one for you!
Approx size
20- 30 cms: 400 euros + shipping
40 – 40 cms : 750 euros + shipping
50 – 80 cms: 1111 euros + shipping
Commission me to do a murale in your space, be it a nursery, office, restaurant, yoga or a dance studio, your living room wall or any wall you wish to see in color, if you are in Paris!! 😉
We will discuss the concept before and I shall provide you with a detailed idea of what I am going to produce 🙂 The tarif depends on the size of the wall! 🙂
Please get in touch with me for any questions 🙂