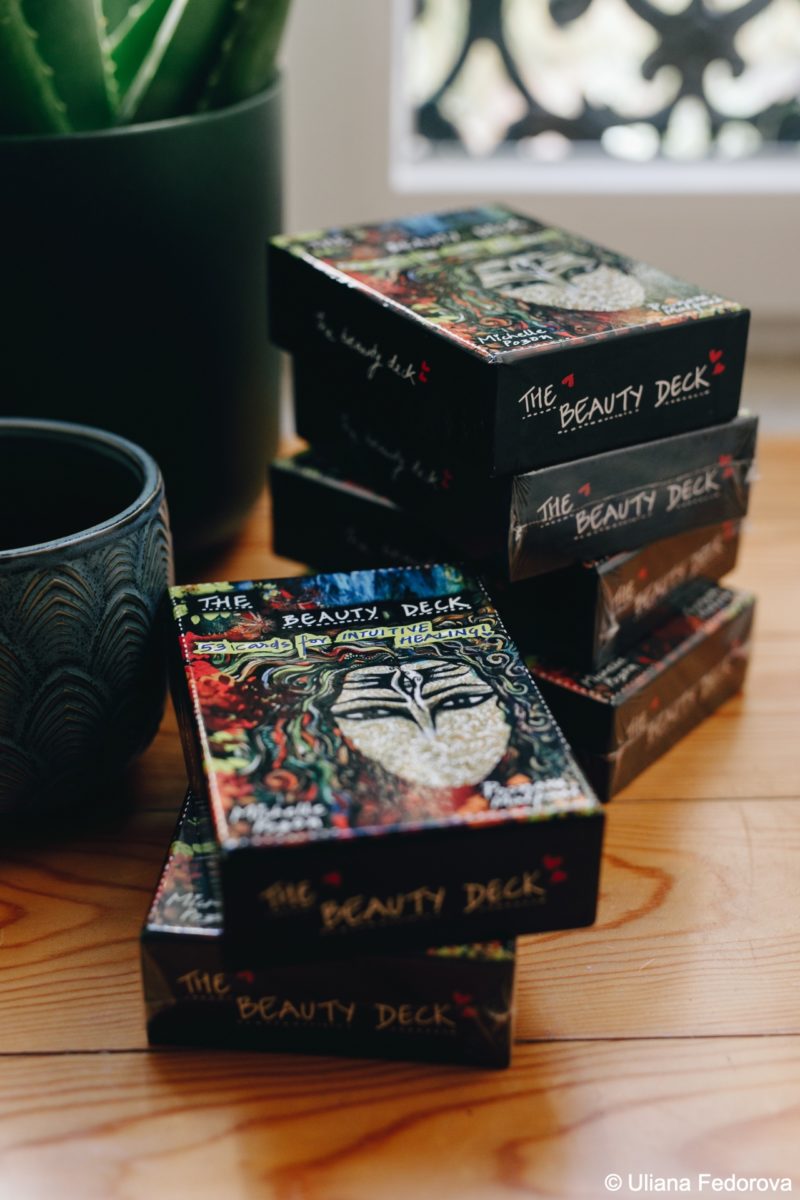 The Beauty Deck
Oracle decks are instruments for self reflection and The Beauty Deck is a collaborative work of heart. These cards offer soulful perspectives for our concerns and lifelines to our own intuition. Each card will remind you of your worth and authority to create meaningful change.
Intuition and Oracle are interchangeable terms. These decks are tools for self reflection and discernment. They cannot tell the future, but help you confirm what's already in your heart.
53-card deck (15 x 10.5cm)
152-page guide book
Crafted on FSC paper
Conceived in Paris, birthed in Lisbon
Printed and delivered by women in Lisbon 
Instagram: the_beauty_deck  
Creators:
          Writer: Michelle Pozon,
www.michellepozon.com
          Art: Yours truly, Poonam Malpani
How do Intuitive/Oracles cards
differ from Tarot decks?
All Tarot decks have 78 cards with the same characters, energies and symbols in every deck. To read Tarot, one must first learn and understand the meaning of each.
Intuition and Oracle decks on the other hand, do not require any study, prior to use because artists and authors are free to use their spiritual concepts in the cards. Anyone can have a successful reading, from the moment they open the box.
You can use Oracle cards with Tarot to expand your reading (the readings with the combination of the two are more insightful and simply a lot of fun).